What Is Ambient Scenting?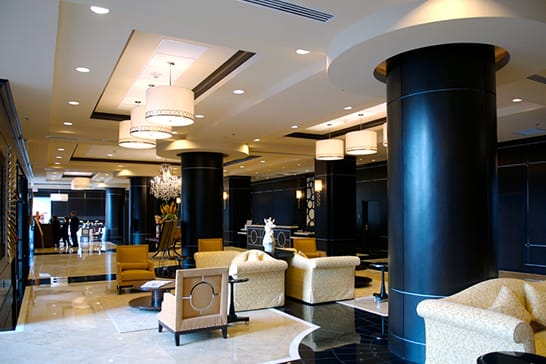 Fragrance leaves a powerful imprint on the brain. Of all the senses, the sense of smell is the most powerful trigger of emotions and memories.
Ambient scenting is the introduction of a pleasing scent with the goal of enhancing a customer's experience.
In the long term, we are 100 times more likely to remember something we smell (35%) than what we see (5%), hear (2%), touch (1%) or taste (15%).
It is best used in hospitality sectors like hotels, front lobbies or common areas, retail and speciality stores, perfume counters, fitness facilities, retirement homes, doctor's offices and health spas… just to name a few.
Ambient scenting should:
Create an atmosphere or set a mood – like aromatherapy.
Associate or leave a positive and memorable impression on customers or residents.
Uniquely positions your brand or service to differentiate you from the competition – like scent branding.
Increase foot traffic leading to increased sales.
Please contact us today at 416-741-3999, toll free at 1-844-669-3999, or email us at [email protected] for your free consultation or quotation. We are your first choice for odour elimination solutions!
Maximizing Scenting
Harnessing the power of ambient scenting is achieved in 3 ways:
Using the latest generation of scent diffusers: A computer-controlled vaporizer that creates droplets of fragrance.
Ultra-fine droplets: 50x smaller than traditional aerosol droplets and are so small it is diffused as a dry vapour/mist. You use less solution and it leaves no residue.
Surface coverage: Being so small, more of the fragrance droplets are able to cover the target area uniformly at 100% scent strength and not just at the source.