Welcome to
MJW Odour Solutions
"Experience the Difference"
Odour Neutralizing Solutions for All Your Needs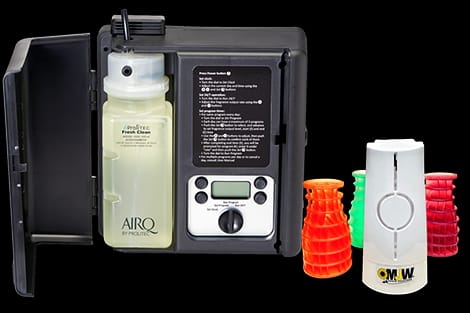 MJW Odour Solutions works to solve odour issues in residential, commercial and industrial applications. We are a division of Metro Jet Wash Corporation, a company that services and cleans waste handling equipment. We have been in the odour solution industry for many years and offer a full range of products, equipment, and odour neutralizing and deodorizing services.
At MJW Odour Solutions, we strive to exceed customer expectations and satisfaction with all our services. We are an industry leader in the residential/commercial sectors using green products and environmentally friendly compounds. No matter what your odour issue, we have the knowledge, specialized equipment and products to handle those unwanted organic and inorganic odours.
Sign Up for Our Newsletter
Sign up for our monthly newsletter to receive the latest promotions and sales information, as well as updates on new services and upcoming events. Don't miss your chance to save today!

FAQ's
How can we make the compactor room smell better?
We have vaporizer scent diffuser machines that eliminate odours and leaves a pleasant smelling fragrance. Our Compactor/Chute Cleaning service should also be considered to totally suppress those garbage odours.
Can you provide a "welcome" scent similar to big chain hotels for our newly renovated hotel lobby?
Yes, we have a trained ambient scent specialist that can help determine the fragrance that will create or enhance the brand qualities associated with your hotel.
Our garbage (or recycle/organic) bins smell. Do you have something for this?
Yes, our Granules product. It's a bio-degradable volcanic rock compound that eliminates odours, soaks up the leachate (garbage fluids) and has a subtle fragrance. The best part is, it doesn't clump up or stick to the bins so it gets thrown out along with the rest of the garbage.
We Are Proud to Be a Part of These Associations
We are WHMIS and Safety Certified. All our staff is thoroughly experienced and trained. Our vehicles are all CVOR and MOE registered.